Amor Hot selling AI-M2 induction cooker skin touch button cocina electric for Wholesale
Advantage:
1.Comfort-No flame or radiant heat.You may cook in a kithcen with a Fan or AC.(No perspiration during summer)
2.Safety-Safe cooking(Even children can try basic cooking) Induction cooktops typically only get hot at the site of the pan
3.Control-The control of induction cooktop is very responsive in which you can easily adjust the dial to achieve the desired temperature
4.Portable-Can put anywhere for cooking,easy to carry.
Features:
1.Funtions-Multi Intelligent cooking function.(Rice,Milk,Sup,Fry,Water,Steam,
2.Timer&Preset-4 Hours timer,24 Hours preset.
3.Auto off-After 2 Hours induction automatically will switch off.
4.Operating panel-Soft touch & push buttons for control.
AI-M2 is black.Its buttons are push buttons with 4 intelligent function.
Housing:- Plastic portable
A-grade crystal plate: φ 260 mm
Unit size: 260 Round*66 mm
Display power: 2000W
Real power: 1800 W
Packing
Gift Box size:- 350*85*440mm
Master box size:- 530*365*460mm/6Pcs
20FCL:- 1890 pcs
40HQ:- 4584 pcs
Induction cooker is easy to clean.It can make your kitchen tidy and neat.
Without cooking fumes,you can cook safety and comfortable.
Welcome customers from worldwide.
For OEM/ODM/CKD SKD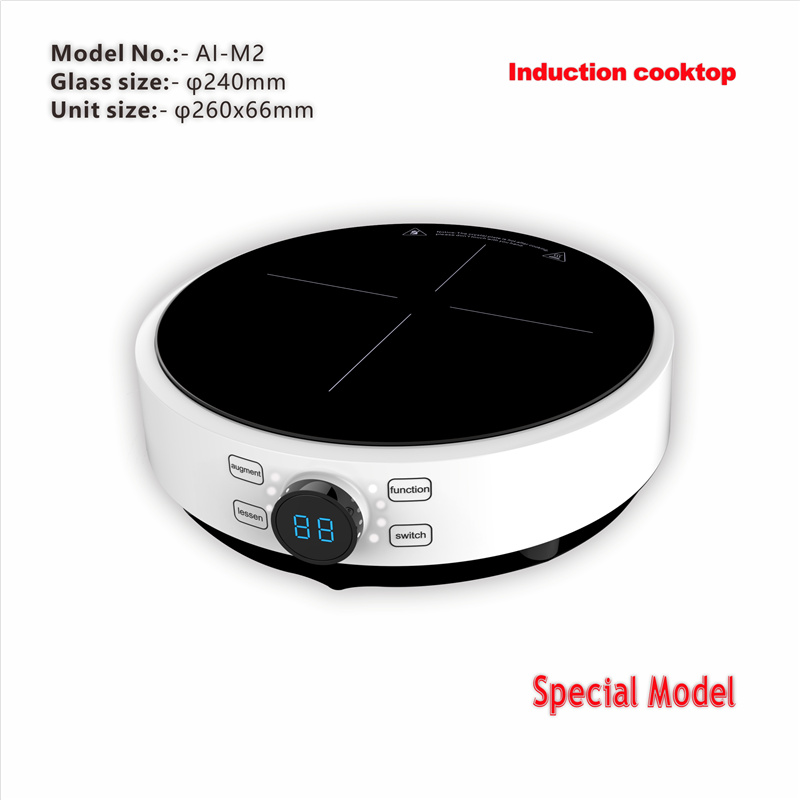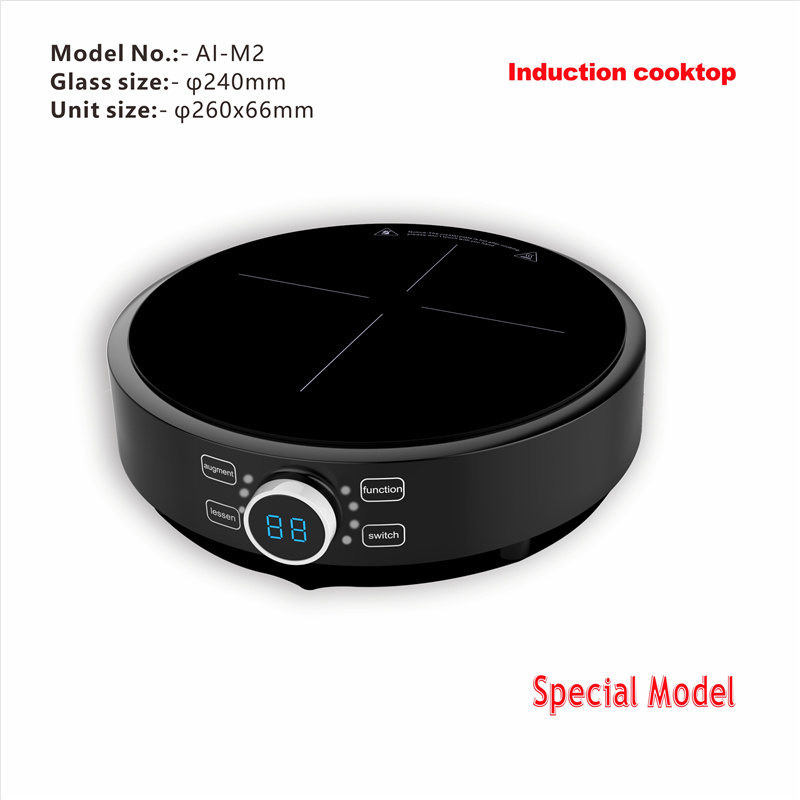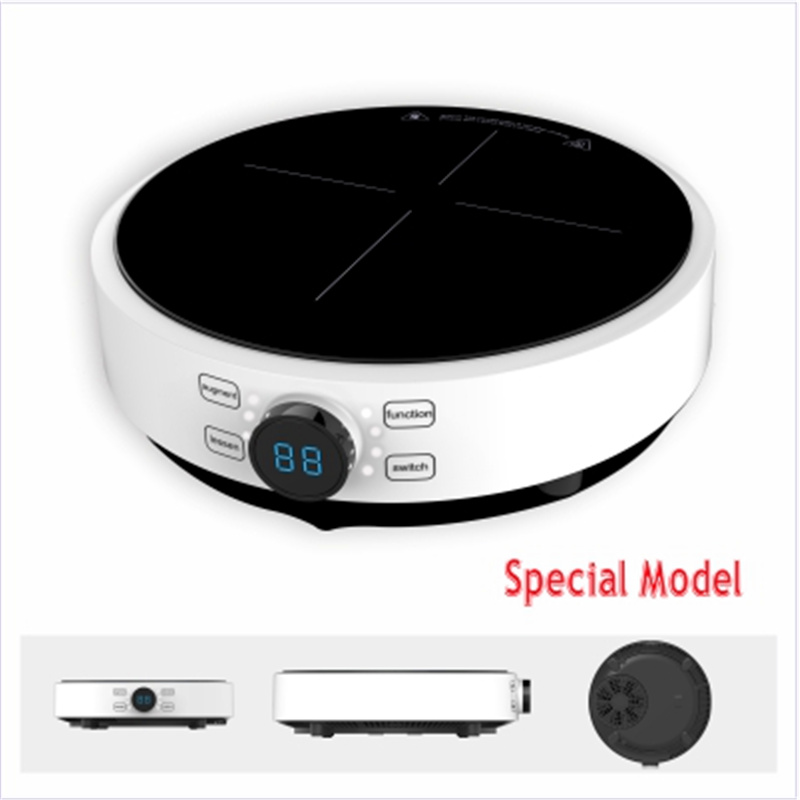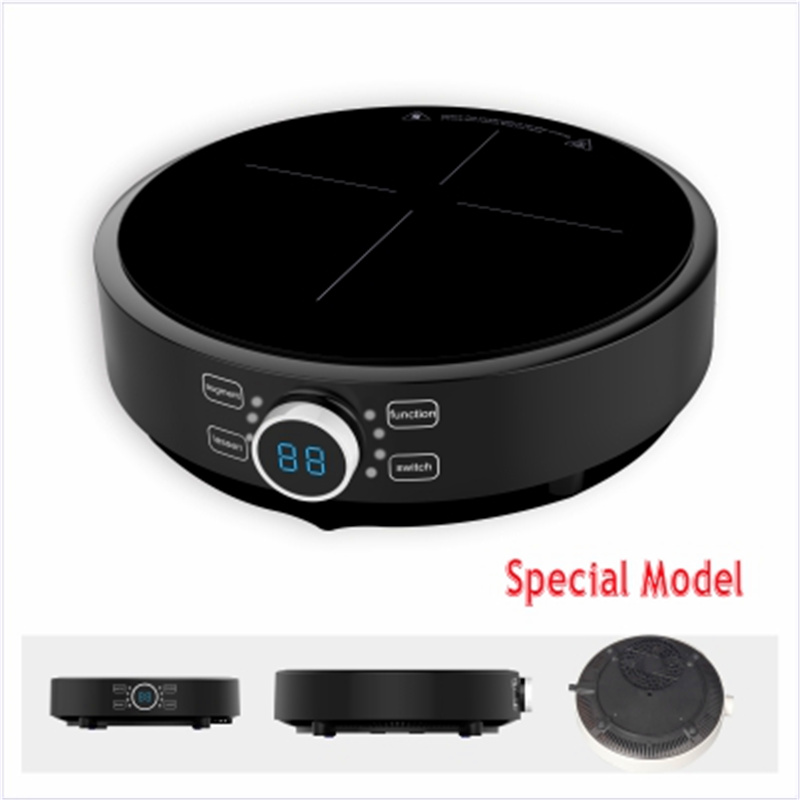 ---
Previous:
Amor induction cooker AI-M1 best price of led display skin touch induction range with high quality
---